Need an MOT in Knowsley
Posted on April 5, 2017 by Anthony Dwyer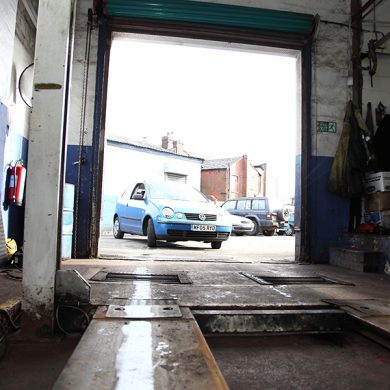 When you need an MOT in Knowsley, take your car over to Huyton Lane Garage. We are licensed by the government to conduct MOT testing. As a family run business, we have more than two decades' experience in this sector. Besides MOT, our services include diagnostics, tyres, electrics, air-conditioning, servicing and repairs. Our reputation for professionalism, top-quality workmanship, expertise and cost-effective solutions has earned us the loyalty of hundreds of delighted customers. Most vehicle owners are concerned about finding and retaining the services of a trustworthy, reliable and competent garage service that will not present them with inflated bills. Though it seems a simple proposition, in reality, it's difficult to find all these qualities under a single roof.
Keeping your car roadworthy, especially if it's older than three years, requires compliance with MOT regulations. In Knowsley, you need an MOT to avoid heavy penalties and other strictures. This is part of your responsibility as a vehicle owner and it impacts not just your safety and that of co-passengers but also of the environment. Yet, many vehicle owners focus on getting their cars fixed as quickly and cheaply as possible, leading to worse problems and higher expenditure later. While looking for the right MOT garage, it's important to start early and put in some amount of time and effort into the search. Recommendations from knowledgeable friends, family members and co-workers is a good way to start. Ask your car dealers and local petrol station for suggestions. Once you get a few names, make a personal visit.
Dealers may be a tried and tested option, but you could end up paying dealer-level labour and service rates. When you need an MOT in Knowsley, an independent garage like ours is perhaps a wiser option. Contact Huyton Lane Garage for more information about our MOT service. We attend to all aspects of preparing your car for the test and ensure that it meets the MOT standards. Building a relationship with us helps you to deal with not just one-off situations like the MOT, but also when you need emergency repairs, regular maintenance and servicing and also advice on new buys, and trade-ins.
This entry was posted in MOT.