Car Garage in Belle Vale
Posted on June 30, 2017 by Anthony Dwyer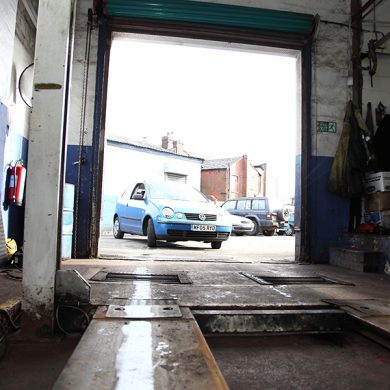 Are you looking for a car garage in Belle Vale where you can get main dealer quality service without the cost? Why not take your car to Huyton Lane Garage? We are a professional family run business with more than 23 years of experience in the trade. Offering top quality services for all makes and models of cars, our professional and experienced technicians will see that your car receives a first class service. If your car needs repairs, we can help too. All our staff is highly trained, and our work is fully guaranteed. This means that you will receive a top quality service.
When your vehicle needs repairs in Belle Vale, a car garage that offers professional services can sort it out. Our prices are affordable, and in fact, our prices are up to 60% less than those of a main dealer. We know how important regular servicing is for your vehicle, and we are happy to service your vehicle, no matter the age of the car. Regular servicing of your car will keep it in top shape, and will find any potential problems before they become too large and costly to manage. If your car needs replacement parts, we can provide parts, all with a national guarantee. Our labour is also guaranteed. We will also request your go-ahead should any parts need to be replaced. That is why our invoices are so transparent – the price you see is the price you pay. There will never be unexpected surprises when you receive your bill.
Look for a car garage in Belle Vale for all your car's servicing and repairs. Contact Huyton Lane Garage if you are looking for a professional car garage. We also offer MOTS, diagnostics, servicing and repairs, air conditioning, tyres and electrics. We are happy to say that our affordable prices include the expertise and professionalism of our technicians. They will provide a first class service, according to the manufacturer's guidelines, and at an excellent price.  Keep your car safe, and running smoothly by using the services of a professional car garage.
This entry was posted in Garage.