Need an MOT Garage in Knowsley?
Posted on July 5, 2017 by Anthony Dwyer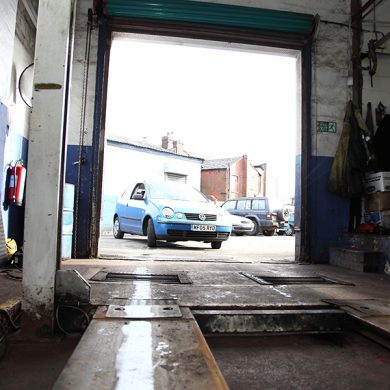 Clients who need an MOT garage in Knowsley should contact us at Huyton Lane Garage. Most vehicle owners have to bring their vehicles to a garage and get through an MOT test, as this is legally required by the government. If drivers are caught without a valid MOT certificate, they are eligible for a fine. The reason the government places emphasis on vehicle owners to get their MOTs is to make sure that the vehicles they are using on the road are up to standards and that they cause no danger to other road users.
As such, an MOT is a good reason to check that your vehicle is working perfectly and that all safety components of the vehicle are in good working condition. If you haven't called a garage yet in Knowsley, and you need an MOT garage, give us a call.  We will do our utmost best to fit you in. While it's customary to book your MOT sometime before,  if you haven't had the time or have completely forgotten to book a date, don't worry. Moreover, we are aware that most vehicle owners have tight schedules to abide by and if you are looking for a quick service, we will do the necessary. However, all vehicle owners should prepare to spend some time at the garage as the MOT testers will have to check various parts and components of the vehicle such as its body, fuel systems, exhaust systems, seat belts, doors, and mirrors. It's important that the vehicle complies with all the rules set by the DVLA. For instance, vehicle owners are not allowed to modify certain components on their vehicles such as brakes or steering or suspension.
If you need an MOT garage in Knowsley, start by giving us a call. Our clients are always pleased with the way we do things and we do take your schedule into consideration. When you need an MOT garage, contact Huyton Lane Garage.  Remember to always book for your MOT test on time, otherwise, if you are found with an expired certificate or with illegal modifications, you have to pay a hefty fine and possibly have your license confiscated.