Car Service in Prescot
Posted on June 20, 2017 by Anthony Dwyer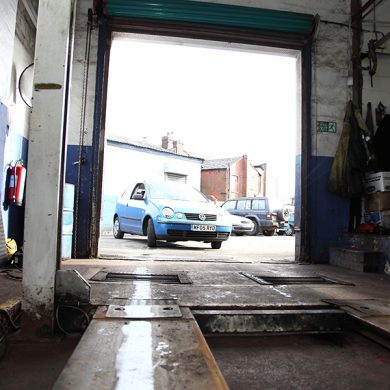 Even if you look after your car properly, a car service in Prescot inevitably becomes necessary. Then you want to be sure to find a good auto centre who does a good service for a fair price. Getting your car serviced timeously is money well spent and can avoid you having to fork out a larger sum of money on bigger repair jobs later on. At Huyton Lane Garage we don't mind what age your car is or what model it is because we put in the same amount of skill and enthusiasm with every car service and repair job we do. For more than 3 decades as a family business, we ensure our customers are getting a trustworthy service. We believe in providing our customers with excellent services and products not often seen with new businesses today. Our customers appreciate our skilled, highly trained staff and our work is always fully guaranteed.
We know all about the most modern cars and their complexities, but our highly trained staff are able to tackle both modern and older vehicles with the same amount of dedication and skill. In Prescot, a car service can ready your vehicle for the MOT test. We have a MOT Test Centre, and we're licensed by the government's department of transport to carry out MOT tests. We can do all the necessary repair work to ensure your car passes the MOT test. Our customers appreciate that we can provide a service equal to and better than the main dealer. In fact, our prices are 60% less than the main dealer. Even if your car is in its warranty period, our excellent services won't invalidate the manufacturer's warranty.
Bring your vehicle in for a car service in Prescot. Contact Huyton Lane Garage today to find out more about how we can help you with a car service. We guarantee all our replacement parts and labour with a national guarantee. Why not entrust your car into our very skilled and affordable hands? You'll have confidence that your car will get you from A to B and that you won't be fined for not having your car MOT tested.
This entry was posted in Garage.