Looking for an MOT Test in Tarbock Green
Posted on April 20, 2017 by Anthony Dwyer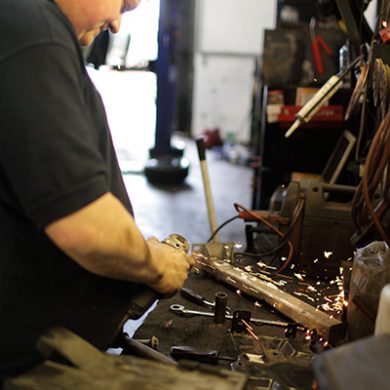 Are you looking for an MOT test in Tarbock Green for your vehicle? Every year all vehicles older than three years have to be tested.  For a newer model car, this is normally a quick and easy task.  For an older vehicle or one that has been in an accident, it may take a little longer. We are licensed by the Department of Transport to carry out MOT tests.  There are a large number of items to inspect during the MOT including lighting and signalling equipment, steering and suspension and brakes.
When your vehicle needs its annual check in Tarbock Green, looking for an MOT test is simple, just contact our garage. We have highly qualified technicians who know what to look for.  They will check the tyres and wheels as well as the body and structure of the car. Exhaust emissions are one of the tests conducted. These are checked to ensure the vehicle is safe to be driven on public roads. It is for the safety of the driver as well as the safety of other road users. It is illegal to drive a vehicle that has not passed the MOT or does not have a current MOT.
Is it time and you are looking for an MOT test in Tarbock Green?  Contact Huyton Lane Garage today and book an appointment. If you are not sure that your car will pass first time we can either do a pre check inspection or we can repair any faults we find during the MOT.  This is often just small things like indicator light bulbs which are cheap and easy to replace.  We will contact you before we carry out any repair on your vehicle. Our helpful and friendly staff will inform you of the results from the MOT and explain what need to be done to enable the vehicle to pass the test.  We will also offer you a quotation for the work so that you know what the cost will be.
This entry was posted in MOT.