Diagnostics in Prescot
Posted on February 28, 2017 by Anthony Dwyer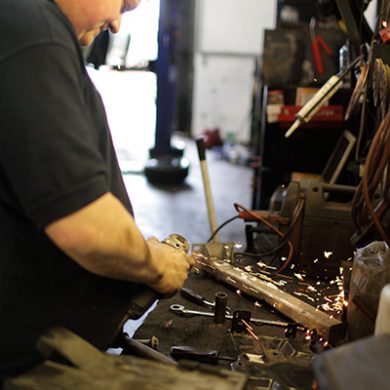 When last did you have your car's diagnostics in Prescot checked? If you're passionate about your car then you should definitely send it for a diagnostics test. At Huyton Lane Garage we have the very latest diagnostic test machines for your vehicle. We will be able to find the cause of any problem. Our state of the art machines are accurate. In this way, we can repair the problem before it becomes too large and costly. Our garage is convenient, and our services competitively priced. We are transparent and honest. Should our diagnostics conclude there are repairs to be done, we will first discuss the best course of action with and provide an estimate of the cost.
Is your car running as well as it should be? In Prescot, diagnostics is performed to determine engine management faults, lights, airbag, and ABS faults. Our courteous technicians are fully trained and have years of experience in the trade. You can rely on us to provide a comprehensive service. We are a family run business and we firmly believe in family values and ethics. For over 23 years we have provided an exceptional service to all our clients, many of whom are return clients. All our work is fully guaranteed and all our technicians are highly trained. We insist on putting our clients first, ensuring they receive top class service from our team. You can be sure that you will receive a trustworthy and professional service when you use our garage.
Diagnostics in Bootle is one of the professional services we offer. We are also proud to supply servicing and repairs, a comprehensive MOT service, and tyres and auto electrical work. If you are looking for a professional garage for expert diagnostics, be sure to contact Huyton Lane Garage. We stand by our commitment to providing prompt, reliable and reasonably priced services, and we ensure that we only employ experienced, well-qualified professionals. Speak to us for an affordable quote for diagnostics for your car – you will be glad you did.