Garage in Prescot
Posted on February 23, 2017 by Anthony Dwyer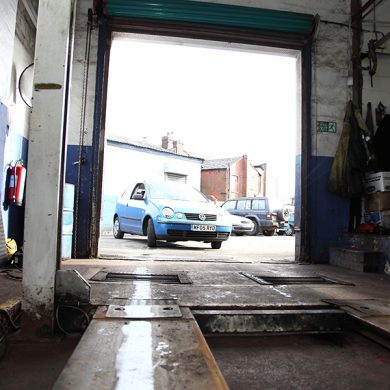 What do car owners want from a garage in Prescot? At Huyton Lane Garage we think we know the answer to that question. You want the full range of services all in one place at fair prices from reliable experienced mechanics. Like people in most situations, you would also like to be treated with respect and a friendly smile doesn't seem too much to ask. We know that's what we would want so we endeavour to be that garage. Ours is a family business with a 23-year presence in the community. During that time we have built a reputation for customer service and quality service. We have also learned a lot as we have moved ahead with the times and technology in the car industry.
When you call a garage your own you expect to be able to receive any service you need. In Prescot, garage mechanics that provide complete servicing of your automobile should also be able to perform your MOT. If the mechanics at your garage can diagnose and repair engine malfunctions then don't you want to be able to come to them for tyres too? If they can replace your brakes wouldn't you like them to fix your air conditioner? You really don't want to look around for a different garage for each service. We get enough of that with the medical profession. When you call your garage with a service or mechanical problem, you want them to recognise your name after a year or two.
Huyton Lane Garage is that kind of garage in Prescot that offers full service with a smile. You do not have to go to a high priced speciality shop to get your audio system or security system repaired or replaced. Our electricians are some of the best in the business just like our mechanics. Whatever your auto problem, contact Huyton Lane Garage. Here you will receive the services you need from experienced professionals all in one place. Our parts and labour are guaranteed so you can trust your car to us without risk. The best part is you no longer have to wonder who to call.